Oskar Schlemmer's students at the bauhaus workshop created a show of marionette puppets in 1923.
Now it can be seen again!
It is: • authentic • animated • experimental • playful • perfectly formed • short and sweet
The producer and puppet player Christian Fuchs presents The Adventures of the Little Hunchback as Lecture Performance
in german or english or french.
Guest performance
Duration: 55 minutes
Stage: 2×2 meters, height: 1 meter
Audience: 120 maximum
Set up, take down: 1 h each
Required: basic lighting, PA system
We wish to thank Klassik Stiftung Weimar and Bauhaus.Weimar.Moderne Die Kunstfreunde e. V. for supporting the production.
The above video shows a version of the performance with english commentary, created by Klassik Stiftung Weimar for the use in the Bauhaus Museum. It gives a good summary of the lecture performance.
The 8 marionettes: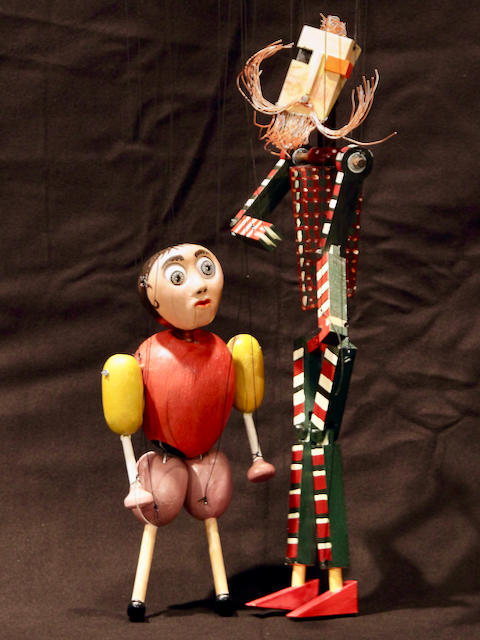 It's a extraordinary experience for the audience experiencing "The Little Hunchback" accompanied by live piano (Reinhard Schmiedel, Weimar). For touring playback is available.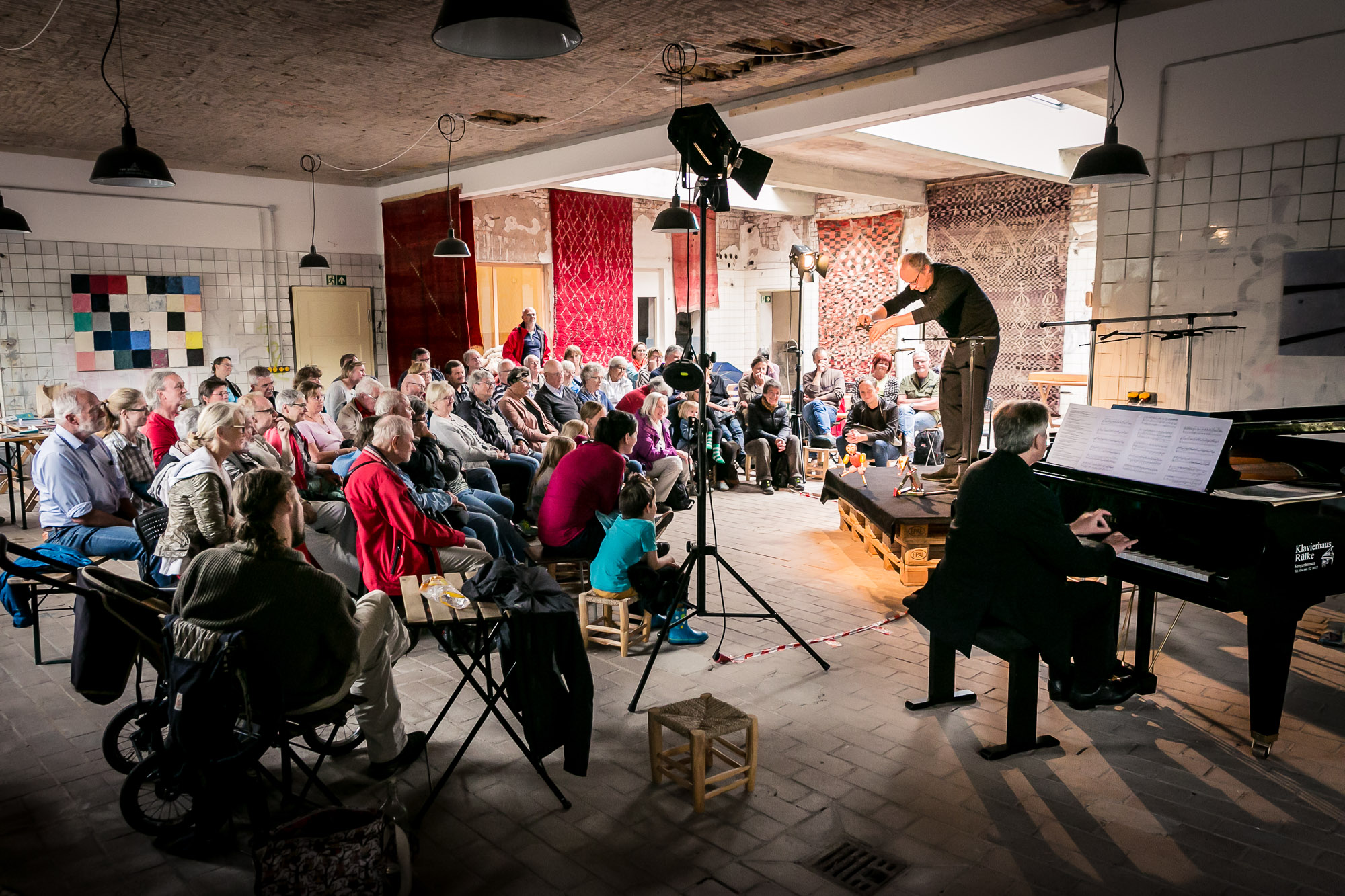 performing in Arnstadt, Germany